Tamala Jones
(Born in 1974)
From Wikipedia, the free encyclopedia. Tamala R. Jones (born November 12, 1974, height 5' 5" (1,65 m)) is an American actress. She is best known for her roles in the movies Booty Call, The Wood, Kingdom Come, The Brothers, and Two Can Play That Game. She currently stars on the ABC television show Castle as medical examiner Lanie Parish. See online movies from Tamala Jones below.
Tamala Jones Movies
Rushon is sexually pent-up and ready to take thing things to...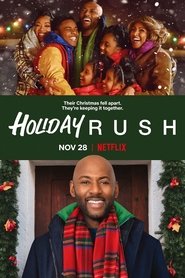 After his sudden firing, a popular radio DJ moves in with hi...