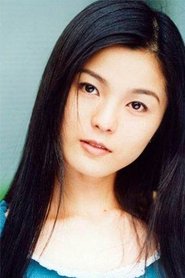 Ryoka Yuzuki
(Born in 1974)
Ryoka Yuzuki is a Japanese voice actress. She used to do a lot of live action work when she was a teen under the name Ayumi Nagashii and became an idol under the name KanoriKadomatsu, appearing in men's magazines and V-Cinema. Several of her films were very explicit in violence, sex and nudity. Trying to break out of the horror/exploitation genre and back into legitimate cinema, she briefly changed her name back to Ayumi Nagashii and began working on the occasional anime as a voice actress. In the late 90s, she changed her name to Ryoka Yuzuki and focused on voice work. See online movies from Ryoka Yuzuki below.
Ryoka Yuzuki Movies
In this "romantic comedy but sometimes serious magical schoo...
A young girl arrives at a school of superhumans to find out...