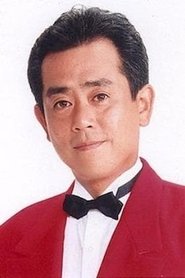 Kanichi Kurita
(Born in 1958)
Kanichi Kurita (Japanese: 栗田 貫一 Hepburn: Kurita Kan'ichi, born March 3, 1958) is a Japanese voice actor and comedian. His most famous role is as the titular character of the anime series Lupin the Third. He inherited the role from Yasuo Yamada after the latter's death in 1995, and his first role as Lupin was in the theatrical film Farewell to Nostradamus. From Wikipedia, the free encyclopedia See online movies from Kanichi Kurita below.
Kanichi Kurita Movies
In New York City, an auction is being held, where numerous v...
Lupin scores a "magic lamp" and finds it does hold a genie....