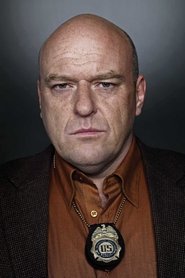 Dean Norris
(Born in 1963)
Dean Joseph Norris (born April 8, 1963 height 5' 7" (1,70 m)) is an American actor, best known for portraying DEA agent Hank Schrader on the AMC series Breaking Bad (2008–2013) and town selectman James "Big Jim" Rennie on the CBS series Under the Dome (2013–present). He has also appeared in films such as Lethal Weapon 2 (1989), Total Recall (1990), Terminator 2: Judgment Day (1991), Starship Troopers (1997), Little Miss Sunshine (2006), and Evan Almighty (2007). Norris was born in South Bend, Indiana, to Jack, a furniture store owner, and Rosie Norris. He has four sisters. Norris graduated from Clay High School in 1981, where he says he got straight A's. He is a 1985 graduate of Harvard College, where he majored in social studies. He also attended the Royal Academy of Dramatic Art. Norris starred in Tremors: The Series and the film Without Limits. He has had guest spots in other television series including NYPD Blue, The X-Files, The West Wing, and Lost, and has appeared in films including Gattaca and Terminator 2: Judgment Day. Norris is best known for his role as DEA agent Hank Schrader on Breaking Bad, which he played from the show's premiere in 2008 to its final season in 2013. He is currently starring in the CBS series Under the Dome, based on the Stephen King novel of the same name. He plays selectman James "Big Jim" Rennie, the only town council member in the area which is cut off from the rest of the USA; Rennie initially seems to do the right thing in getting the town accustomed to the separation, but he soon starts to abuse his power. See online movies from Dean Norris below.
Dean Norris Movies
A tight-knit team of FBI investigators, along with their Dis...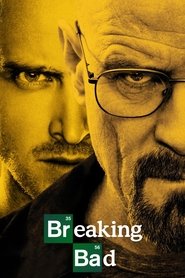 A high school chemistry teacher diagnosed with inoperable lu...