Blake Harrison
(Born in 1985)
Blake Harrison Keenan, better known as Blake Harrison (born 22 July 1985), is an English actor, best known for playing Neil Sutherland in the E4 comedy The Inbetweeners. Blake starred in three series and two subsequent films of the multi-award winning comedy The Inbetweeners. Harrison's other television work includes the BBC Three Comedy Way to Go and Him & Her, Comedy Central's Big Bad World, The Bleak Old Shop of Stuff, and The Bill. Harrison also starred in both seasons of The Increasingly Poor Decisions of Todd Margaret, created by David Cross. Harrison's theatre work includes Step 9 of 12 at the Trafalgar Studios, London in 2012 and The Accidental Lives of Memories at the White Bear Theatre. Harrison's film work includes Keeping Rosy with Maxine Peake and Re-Uniting the Rubins with Timothy Spall; he also starred in Her Eyes Met With Mine, a short film by Slightly Ajar Productions. He currently plays Alfie in the ITV sitcom Edge of Heaven. He is cast to play Private Pike in the new Dad's Army film, scheduled to be released in 2016. See online movies from Blake Harrison below.
Blake Harrison Movies
High school graduation just wouldn't be complete without an...
Neil, Will and Simon receive an invite from Jay to join him...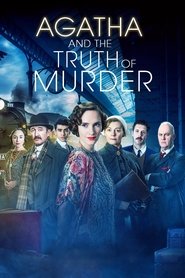 In 1926, with her personal life in tatters and her writing i...